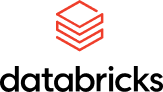 Hunters SOC Platform on the Databricks Lakehouse
For the first time, Databricks customers will be able to stand up a security data lake for security operations (data ingestion, detection, investigation and response) in just a few clicks using Hunters SOC Platform.
"Hunters and Databricks are the perfect match for advanced detection on a lakehouse architecture and we're just getting started. This integration opens the flood gates to future advanced detection pipelines using ML/AI capabilities in the Databricks Lakehouse."
— Fermín Serna
Chief Security Officer at Databricks
SECURITY OPERATIONS AT CLOUD-SCALE
With Hunters and Databricks, You Can:
Build a Security Data Lake
Hunters can ingest data from all of your security and IT products. If you have a SIEM we'll replace it. You'll never have to make difficult decisions on which data sources to retain.
Detect and Investigate Incidents
Hunters provides a library of hundreds of built-in, always-on detection rules that are automatically tuned and cover the majority of the threat landscape, mapped onto a common industry framework.
Search & Incident Response
Make use of unlimited data in your day-to-day investigations and in your most critical incidents. Some capabilities supporting this are IOC Search, Entity Search and the access to the raw data.